SERVICES & RESIDENTIAL TRASH INFORMATION
GARBAGE CARTS
Leron Industries runs scheduled routes. You may purchase 20, 35, 65, or 95-gallon roll carts for curbside use on all routes. You're responsible for the roll cart and must keep it clean. In addition to the roll carts, commercial customers have a wide variety of large containers to choose from. Call our office for assistance in selecting the size that's right for you. We cannot service barrels, well cans, or underground storage containers. If you have one of these containers, please contact our office for a suitable replacement suggestion.
CARTS OUT BY 6:00 AM
Your garbage must be at the curb by 6:00 am on your pickup day. If it's not out, and we have to go back for it, you'll be charged a $7.00 truck return fee.
POSITIONING ROLL CARTS
Please make sure our truck can get to your carts! Make sure the wheels of the roll cart FACE the CURB, away from the street. Put all your equipment within 3 feet of the curb – and at least one foot apart and remember clearance! Your cart cannot be blocked by trees, cars, bicycles, other carts, etc., or our truck cannot get to it. Don't put your cart next to a parked car, under tree limbs, or in a drainage ditch. And please! Don't tie the lid down! If you have any questions about where to put the cart, ask our driver when he makes your pickup.
UNACCEPTABLE MATERIALS IN GARBAGE CARTS
Please don't put the following items in your garbage cart: TVs, computers, monitors, dirt, rocks, concrete, plaster, bricks, hot ashes, large chucks of Styrofoam, liquids, an excessive amount of fruit, any medical sharps, or any hazardous waste. Call our office if you have any questions as to what hazardous waste may be and how best to dispose of it.
WE DO TAKE TIRES but your account will be charged $4 per tire.
DO NOT PACK ROLL CARTS! If carts are packed tight, they cannot be readily emptied and left over garbage will remain in the cart. You will have to loosen this garbage yourself before our truck comes back next week. Leron Industries will not be responsible for packed garbage remaining in your cart. All newspaper and Styrofoam peanuts must put in a garbage bag before going into your garbage cart, as these materials can cause environmental problems if they are loose. Close and securely tie any plastic bags before you them put in.
Please make sure the lid on your cart is completely closed. Trash can escape from any cart that is filled too full. If a roll cart is so full the lid doesn't completely close, trash can be scattered when the truck lifts it and the driver is not able to see it. Leron Industries will not be responsible for trash that may be scattered when your cart is over-loaded. Further, if the cart is full beyond capacity, you'll be charged for an extra pickup. DO NOT pile extras on top of the lid. Set your extras off to the side, leaving enough room for the driver to pickup your cart.
See "EXTRA PICKUPS" for more details regarding extra trash.
HOLIDAYS
Our trucks run on all major holidays except Christmas & New Year's Day and the 4th of July. When Christmas & New Year's fall on a weekday, we shift the pickup schedule one day and wrap up the pickup week on Saturday. If your regular pickup day falls on or after these holidays, you'll be picked up one day later than usual both those weeks. [For example, if Christmas and your normal pickup both fall on a Thursday, you'd be picked up on Friday and the normal Friday customers would be picked up on Saturday. The OFFICE (only) is closed on New Year's Day, Memorial Day, the 4th of July, Labor Day, Thanksgiving, and Christmas.
PAYMENTS
Checks can be mailed to our P.O. Box. We can take VISA, MasterCard, Discover, or American Express credit/debit card payments over the phone. (Sorry, we cannot take a check-by-phone.) Please DO NOT tape a payment to your trash cart – it's very hard for our drivers to see them, and worse, it's a great chance for your check to be stolen by identity thieves.
Please make checks payable to:
LERON INDUSTRIES, INC.
Please mail to:
Leron Industries, Inc.
PO BOX 2894
Pikeville, KY 41502
BILLING TERMS
Most residential customers are billed Quarterly and Commercial customers are billed Monthly, the invoice covers the first two month and one month in advance, plus any extra or special pickups since the last bill cycle. Residential customers may request monthly billing at any time and will be automatically assigned monthly billing if delinquent statements are mailed. Except for certain previously-established accounts, commercial customers are billed monthly in advance. If you've got any questions about your bill, please contact us immediately. Invoices for all regular garbage services are due on the 15th. Leron Industries reserves the right to accrue a 1.8% monthly finance charge on any past due balance and there is a $35.00 charge for any returned check or payment. If you accept our service, you must agree to these terms. Leron Industries reserves the right to change terms without notice.
DELINQUENT ACCOUNTS CAN BE TERMINATED
You'll be notified that your account is past due via US mail – either on your monthly bill or with a statement. If you don't pay or make arrangements to pay, all services can be stopped at any time and your account will be forwarded to the Attention of the City of Coal Run Village in accordance with City Ordinance 1996-1. If your service is stopped due to failure to pay, and you want to restart, you will have to: [1] Pay your account balance in full; [2] Pay a 2-month deposit (first and last); [3] Pay a $5.00 reinstatement fee & $10.00 redelivery fee; and [4] Ask to be restarted. We will not restart a service unless you explicitly ask us to do so. If you leave a voice message to restart, please remember to give us your account number and full name.
RECYCLING
Leron Industries, Inc. does not offer any recycling services at this time.
Industrial Roll Off Containers & Compactors
20yd, 30yd and 40yd Roll Off Containers and Compactors are available for industrial use. Prices vary by container type, size and delivery area. Please call the office for more information.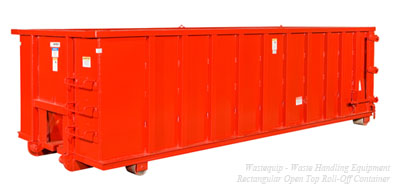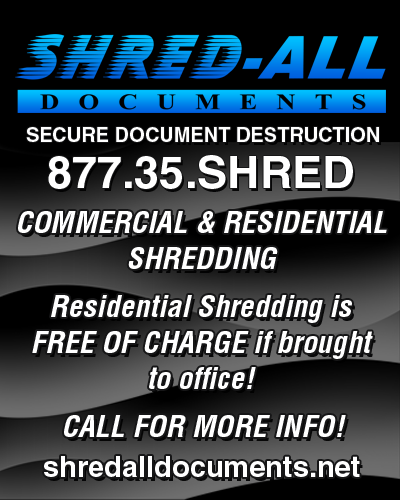 ADVERSE WEATHER PLAN
Occasionally, bad weather makes us miss a day. Should our drivers be grounded due to snow or ice, we'll shift the pickup schedule one day, and wrap up the pickup week on Saturday. For example, if your normal garbage pickup day is Wednesday, and we couldn't get our trucks out, you'd be picked up on Thursday; the normal Thursday customers would be picked up on Friday; and the Friday customers would be picked up on Saturday. Sometimes we'll decide to run the garbage trucks, but will ground both our yard debris and recycling trucks. If the weather looks bad, please hold your garbage until the following week.
EXTRA PICKUPS
It can be hard for a driver to know whose house an extra belongs to. If you have extras, let us know in advance.
Trash Extras: You must use your own can (either a Rubbermaid can, or galvanized metal) when setting out extra garbage or yard debris, but please remember it can be no larger than 32-gallons. Please note: Leron Industries will not be responsible for normal wear and tear on customer-owned cans, or for their loss.
Also, keep in mind, your trash can cannot weigh more than 65 pounds for any one pickup. For safety reasons, our drivers have been instructed to skip any over-weight cans or anything larger than 32-gallons. Extra trash must be tightly bundled, bagged and in a conatiner with a lid and any one extra must not weigh more than 40 pounds. Set your extra cart off to the side, leaving enough room for the driver to pickup your cart. Do not pile extras on the cart lid. Our driver will pickup the extra and you'll see the charge on your next invoice. In some cases, we'll flag an account as "no extras without authorization" – meaning we've told the driver not to take any extra unless you let us know about it in advance.
SPECIAL PICKUPS
If you have a special pickup – such as a big piece of furniture or an appliance – you must email or call the office and let us know in advance – this lets us send the appropriate crew to make the pickup. If you call, we'll tell you how much it'll cost as prices vary based on the item(s) being picked up.
CHANGE IN SERVICE
Any request for a change in service – for example, you're going to move, or you need the name on your account changed – must be made from our website, by phone, or in writing. The request must be made directly to our office. We will continue to bill your account normal charges until we receive.
MISSED PICKUPS
If we miss your pickup, and your cart was out on time, it's your responsibility to notify the office as soon as possible. If you email or call early enough – usually before noon – we'll send another truck around the same day.
If it's too late, we'll send a truck to make your pickup on the next day. Leron Industries will not credit your account for a missed pickup. If later in the day or next day service will not work for you, we'll ask you to set out the missed pickup as a no-charge extra on your next regular pickup day.If we didn't make a pickup because your cart was either not out on time or was not placed properly at the curbside, and we send another truck either the same day or the next day, your account will be charged a $7.00 truck return fee.